There are probably many salts who, at some time after their rejoining the ranks of civilians, think back to those days in the USN with a certain nostalgia. Their feelings are not shared by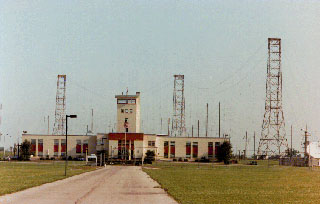 a probably larger number who, once they cast off all lines between them and military service, never look back.
I am not one of those. After a few years as a civilian, I went back into the USN as an active reservist as a "non-obligor." I wasn't obligated to show up or do the monthly weekend drill act. But I did and I got paid for it. For a while it was extra money on the table and a chance to catch up on what happened to "my navy" while I was out of the service.
The first thing I learned was that the halcyon days of high-frequency radio traffic passing was being replaced by satellite technology. Sure, they had occasional drills at sending messages back and forth from land to ship over "heifer" circuits, manned by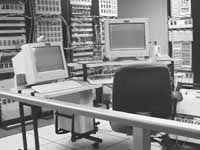 sailors who discovered just how much they didn't know . . . And how much the experience of single-term sailors like myself had taken with them when they left the fleet.
I also discovered that for many active duty units in the US Navy's comm system, the arrival of a group of reservists for their two-week annual training was a great chance to give whatever structure needed assistance a good clean up and painting.
So for two weeks I mowed lawns or unpacked and cleaned radio equipment that was so antique that my own ham gear was cutting edge by comparison.
But don't get me wrong. The two years and three months that I voluntarily showed up for the monthly drills and two weeks in two years when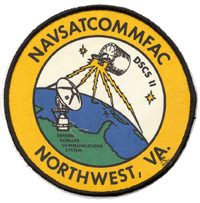 when I was on active duty training were a learning experience. I got to see how my memories of the USN jibed with the USN as it was then, between 1975 and 1978.
A lot of thanks goes to the people who accepted me as another sailor who wanted to do the best job he could under the circumstances. The CO of the NAVSATCOMFAC outside Norfolk, Virginia put me on watch without questioning my security paperwork (which the local reserve center's staff had lost three times by the time I got to the satellite shop). The watch crews at the Norfolk NS commstation helped reacquaint me with those parts of the USN system that I'd lost track of. And the Ohio Air National Guard group near Springfield, Ohio, with whom my reserve outfit

drilled a couple times (since they had the equipment that our USNR post didn't) welcomed me and even almost had me sold on shipping over into their unit.
My reservist shipmates were very supportive. We were a top-notch crew, command, officers and enlisted men. We would have made a helluva watch section in any weather. And I learned from them and grew from the experience. But in the end, it was too much boredom and lack of real support (equipment & paperwork were especially distracting) and when a full-time job for a few dollars more came up closer to home, I took the job & resigned my "non-obligor" reservist post. And even that is related to radio, if only in a very tangential way. . .
which leads to the next page.